Apache Trail Tours | Website | (480) 982-7661
4650 N. Mammoth Mine Rd, Apache Junction, AZ 85119
The most ancient highway in all of North America, the Apache Trail flaunts its irresistible beauty with mighty canyons, jagged mountain peaks, and sparkling desert lakes while exuding the flavor and romance of the old West. As one of the most scenic drives in the country, it is also one of the most dangerous. You can enjoy it worry free as our experienced and knowledgeable tour guides weave the trails and tales that make this land so intriguing!
Superstition Mountain Museum | Website | (480) 983-4888
4087 N. Apache Trail, Apache Junction, AZ 85119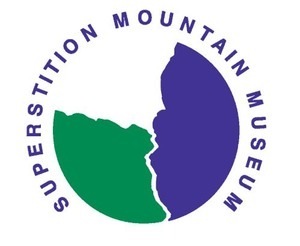 The 12.5 acre Museum site offers untold photo opportunities with it's reproductions of 19th Century businesses including a Wells Fargo office, stage coach stop, barber shop, assay office and other displays of authentic relics of the 1800′s. Visibly marked nature walks crisscross the areas surrounding the museum buildings, all located at the base of the West Wall of the beautiful  Superstition Mountain… a one of a kind location.
Apacheland Movie Ranch | Website | (480) 983-4888
4087 N. Apache Trail, Apache Junction, AZ 85119
Home of "Death Valley Days" with Ronald Reagan and "Have Gun, Will Travel" with Richard Boone, the original Apacheland Movie Ranch is now located at 4087 E. Apache Trail on the grounds of the Superstition Mountain Museum where the only 2 remaining buildings from Apacheland have been restored and preserved, the "Elvis Presley Chapel" and the "Audie Murphy Barn." Don't miss your chance to tour these historic buildings by calling the Superstition Mountain Museum (480) 983-4888 
Mining Camp Restaurant | Website | (480) 982-3181
6100 E. Mining Camp, Apache Junction, AZ 85219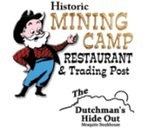 The world famous Mining Camp Restaurant opened its doors to the public in 1961. The restaurant is located at the base of the beautiful Superstition Mountains in Apache Junction, Arizona. The restaurant's unique exterior is made up of roughly sawn ponderosa pine hauled from Payson, Arizona. A replica of the old mining camp cook shanty sits today at the base of the mysterious Superstition Mountains along Apache Trail.